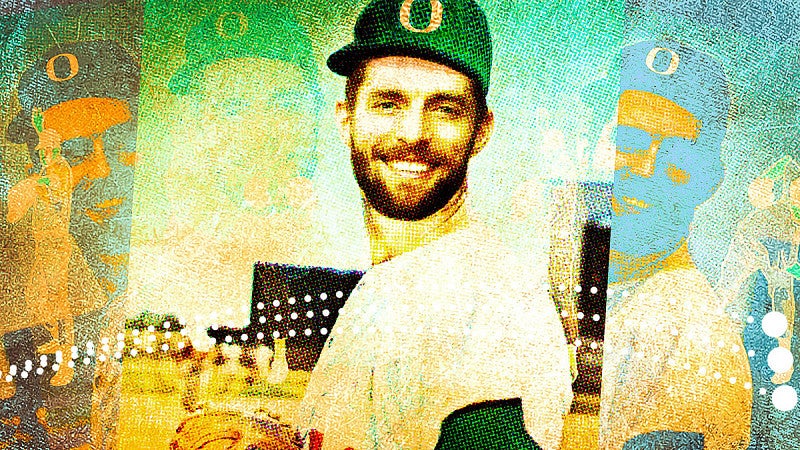 Eight Questions to Make the Right Pitch
Entrepreneurship expert Jeff Sorensen of the Lundquist College of Business deals tips for giving your big idea pop
By Jeff Sorensen • Illustration by David Gill • April 12, 2023
4 min read
Pitching an idea to potential investors can be a daunting task.
What should you include in your presentation? What's best left out? How deep into the details should you go? If you're hoping to start a business, it's important to communicate effectively so potential supporters understand what you do and how they can help.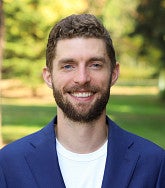 Answering key questions is critical whether your venture is ready to launch or just the seed of an idea. In fact, I'm sharing these tips with students for a new program called the Oregon Innovation Challenge. This program is within the Lundquist Center for Entrepreneurship, housed at the University of Oregon Lundquist College of Business. The Challenge is a twelve-week incubator during which students build projects with the support of experienced mentors from the UO community. Students compete based on their pitches; at stake is up to $10,000 per winning project and an eight-week fellowship to take ventures to the next level. We'll fund ten to fifteen projects this year.
Whether you're a first-year student or an experienced entrepreneur, if you can compellingly answer these eight questions, you'll give yourself a great chance at getting funding.
What do you do?
Explain what your product or service does in two sentences. Be clear and concise. Don't get bogged down in the details, but make sure you convey the essence of your idea.
Who uses your product?
Your idea won't be successful unless it meets a specific need or solves a specific problem for a specific group of people. Clearly identify who your target audience is, why they need your product or service, and what it looks like for them to use it. Sharing a working prototype or demo is a great way to do this. If you don't have one yet, you can visualize what it would look like with mockups or diagrams.
How big is the market?
Once you explain who will be using your product, do a bit of calculation on how many of these people you think exist in the market. If you're building a product that automates work for university research scientists, you might want to estimate how many research labs exist in all the universities in the country. Your estimate might be slightly off, but it gets you in the ballpark.
What progress have you made?
Investors want to see that you've made headway in bringing your idea to life. This could include a working prototype, early customer feedback, or partnerships with other companies. Be sure to highlight any milestones you've already achieved and explain why they're important for the success of your idea.
How will you make money?
You want your project to succeed and sustain itself over time. To do this, you'll need to eventually generate enough recurring revenue to keep the business afloat—and hopefully generate a positive return for your investors. Your revenue model could include direct purchases, subscription fees, advertising revenue, sponsorships, or other revenue streams. Don't spend too much time describing the model, but show that you've thought it through.
Who's on your team?
Investors invest in people, not just ideas. Tell us who you are and why you're working on the project. Share any relevant experiences that make you the right person for this idea. If you have a team, explain how each person adds a specific perspective and value to the group.
What milestones are you aiming to hit?
Include a clear roadmap for the future. Explain your milestones and how you will measure success. Be specific and realistic and show that you have a clear plan for the next six to twelve months.
What's the ask?
Be clear about what you're asking for. This could be a specific amount of money, a partnership, or other resources. Be sure to explain why you need this support, what you'll do with the resources they provide, and how it will help you achieve your goals.
Ultimately, what matters most is the progress you're making on the project itself. If there's no substance, then style doesn't matter. But if you're making real progress, answering these eight questions will make the work of winning over investors that much easier.
Jeff Sorensen is director of the Lundquist Center for Entrepreneurship in the Lundquist College of Business. While earning his undergraduate degree from the University of Michigan, he cofounded a student social innovation community and incubator to help students start projects to make a difference. He later became the youngest director-level administrator at Michigan.